About Maija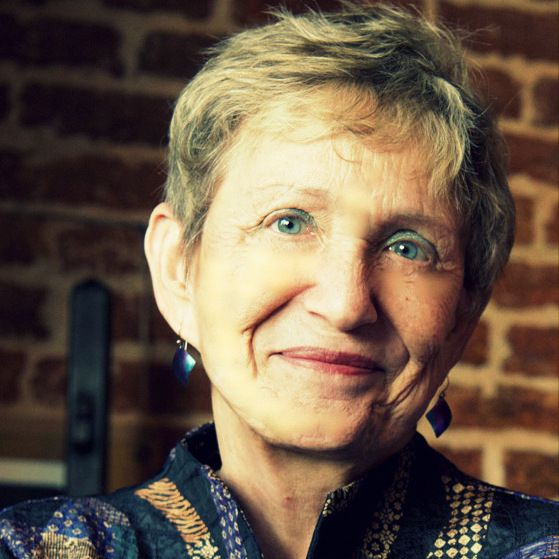 Maija ("Maya") has been performing in the DMV since the 90's appearing with such greats as Keter Betts, Buck Hill, Bob Butta, Charlie Byrd, David Kane, Drew Gress, James King, Claudio Roditi, Paul Bollenbach, Richard Miller, Wayne Wilentz, David Jernigan, Mike Smith and James West. She has released three albums, "Before We Lose Tomorrow" (1993), "In Another Lifetime" (1996), and "Influência do Jazz" (2016).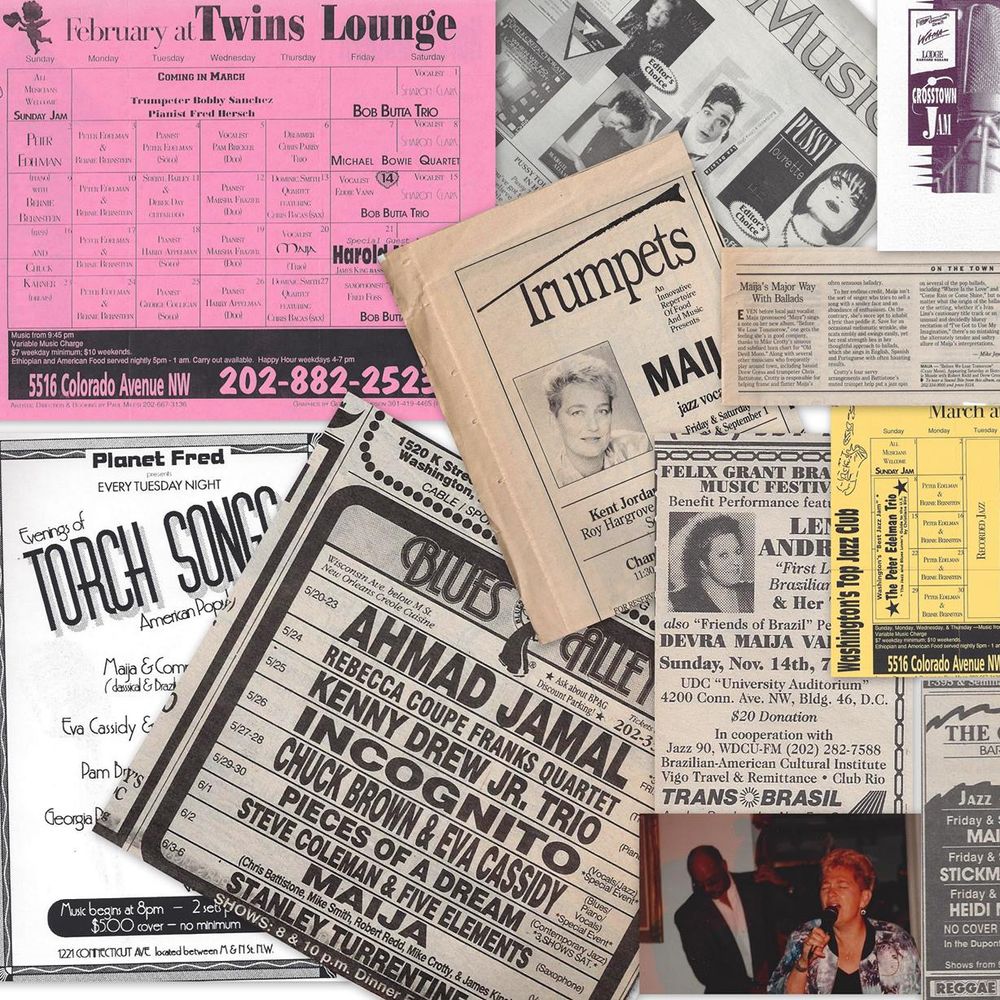 Reviews
Jazz Times
Maija: In Another Lifetime
Patricia Myers
Maija performs with fervent ardor, passionate on jazz standards like the Arlen-Mercer hit "Out of This World," lyrical on Jobim's "Double Rainbow" and hauntingly beautiful delivering Brazilian saudades. The Washington, D.C.-based vocalist-composer sings in English and Portuguese (translated in the liner notes), enhanced by guest guitarist Charlie Byrd and trumpeter, Claudio Roditi, aiding her Capitol-based ensemble.

The Washington Post
Mike Joyce
Fine Talent, Taste In Maija's "Lifetime"
As Brazilian jazz vocalist, Maija, addresses the fetching melodies and harmonies that distinguish her new album "In Another Lifetime," it's hard to say what's more impressive: her talent or her taste. Thank heavens for package deals. In addition to singing with finesse in English, Portuguese and Spanish, and demonstrating finely honed interpretive skills, Maija knows a good song when she hears it. The composers here include Antonio Carlos Jobim, Harold Arlen (who gets a big assist from both Johnny Mercer on "Out of This World" and Truman Capote on "A Sleepin' Bee", Bob Dorough, Claudio Roditi (who also distinguishes himself on trumpet and flugelhorn) and Maija herself. The mood swings are varied, evoking by turns a hip, Dorough-inspired nonchalance, a series of haunting reveries and a festive, unmistakably heartfelt homage to Brazilian vocalist, Elis Regina. Whatever the assignment, Maija handles it with confidence and sensitivity though she is never more expressive than when poignantly exploring matters of the heart on "Picture in Black and White aka "Zingaro," "Stay" and the gorgeously arranged title track.

Maija's excellent taste is also evident in the array of first-class musicians she recruited for this session. Among them are arrangers Mike Crotty and Dave Kane, who deserve special kudos, and guitarists Charlie Byrd and Paul Bollenbach.

Washington City Paper
Reuben Jackson
Like Lincoln's date, Before We Lose Tomorrow, the debut collection of vocalist Maija (pronounced Maya) is blessed with supple, witty arrangements and leader with a knack for resuscitating jazz-based warhorses ("I Remember You," "Come Rain or Come Shine") with a discreet, yet haunting vigor. If you've had the ·pleasure of hearing Maija live, you probably know how perfectly her dark, swooping voice is suited for haunting Brazilian material; here, "Contigo Aprendi" comes closest to approximating her breathy sensuality, though "Misterios" heart­wrenching melody (and text) oddly elude her artistic sights.

And while I generally find releases by area jazzers depressingly safe, much of the playing heard Tomorrow (especially that from trumpeter-cornetist Chris Battistone, bassist Drew Gress, and saxophonist Glenn Cashman) surrounds Maija's work with a degree of taste and passion which indicates that the rest of the country just might take notice. The brass voicing introducing "Old Devil Moon" infuse the arrangement with a kind of emotional toughness, a yin to the title's seductive yang.

There's no questioning the leader's interest and ability to impart swing and feeling into standards like the aforementioned, but what is most interesting about the collection is the way in which Maija fuses smoky passion, skepticism, and determination, particularly in "I've Got to Use My Imagination" (a title first performed by Gladys Knight), a performance in which bassist Drew Gress also shines.

As enjoyable as Tomorrow is. I hope Maija's future recording projects find her working with more off-the-beaten-track vehicles like "lmagination," material in which she might revel in artistic discov­ery. Her penchant for Brazilian saudades provides "Before We Lose Tomorrow" with the kind of inti­macy we don't get enough of. "Imagination" and ''Where Is the Love" are a far cry from the pab­lum currently pushed in the name of jazz.

Washington Post
Mike Joyce
Maija's Major Way With Ballads

Even before local jazz vocalist,Maija, (pronounced "Maya") sings a note on her new album, "Before We Lose Tomorrow," one gets the feeling she's in good company, thanks to Mike Crotty' s sinuous and subdued horn chart for "Old Devil Moon." Along with several other musicians who frequently play around town, including bassist Drew Gress and trumpeter Chris Batistone. Crony is responsible for helping frame and flatter Maija's often sensuous balladry.

To her endless credit, Maija isn't the sort of singer who tries to sell a song with a smiley face and an abundance of enthusiasm. On the contrary, she's more apt to inhabit a lyric than peddle it. Save for an occasional melismatic wrinkle, she scats nimbly and swings easily, yet her real strength lies in her thoughtful approach to ballads, which she sings in English, Spanish and Portuguese with often haunting results.

Crotty's four savvy arrangements and Battistone's muted trumpet help put a jazz spin on several of the pop ballads, including "Where Is the Love" and "Come Rain or Come Shine," but no matter what the origin of the ballad or the setting, whether it's Ivan Lins's cautionary title track or an unusual and decidedly bluesy recitation of "I've Got to Use My Imagination," there's no mistaking the alternately tender and sultry allure of Maija's interpretations.

Cadence review of the CD "Before We Lose Tomorrow"
Thomas Barrett
​
​The last two CDs in this review don't hop between styles. They are simply straight up, beautifully sung jazz. Maija is a veteran singer making her first recording on "Before We Lose Tomorrow." She has a slightly husky voice with overtones of Camen MacRae and Chris Connor in her singing and Sarah Vaughan in her scatting. Her CD has a swinging and seductively performed program of standards, Latin songs and a couple of surprises. Eyebrows might be raised at the inclusion of two 70's pop hits, Roberta Flack's and Donnie Hathaway's "Where Is The Love" and Gladys Knight's "I've Got fo Use My Imagination," but don't worry. "Where Is The Love" is reshaped into a moderate-tempo jazz tune with laidback horn punctuation and "Imagination" is a slow blues with stalking bass and a lowdown tenor solo by Glenn Cashman. Mike Crotty's sharp horn arranging on several tracks is a plus but the feature is really Maija's voice, an instrument rich with soul, class and vitality. She's an excellent addition to the world of jazz singing.